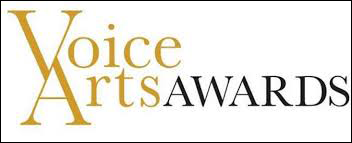 Congratulations to Mandy Williams, who narrated the Listening Library's audiobook of 'How to Catch a Bogle'. Her work has been nominated for a Voice Arts Award, in the category of 'Audio Book Narration – Children (ages 6 to 12), Best Female Voice'. The Voice Arts Awards are an international competition run by the Society of Voice Arts and Sciences; the winner will be announced in New York, on 9 November.
Mandy will be up against film star Kate Winslet, but she's still my favourite!
The complete list of nominees can be found at the SOVAS website. You can listen to an excerpt of Mandy reading How to Catch a Bogle at the Random House Audio site.